Rejoice Pro is a consulting firm that offers distinguished services to businesses in the agriculture industry globally.
Our Services
Who We Are?
Registered in 2017 with over ten years of experience in the fresh produce industry. RejoicePro has sought national and international developments and with a diverse range of customers, we have managed to solidify a sustainable structure and strong foundations.
Our Mission
Restoring the deserted lands by cultivating quality produce, empowering, developing and educating the eco-system and building bridges between Egypt and the Globe.
Our Dream
Empowering Egypt to become A role model in all agricultural segments, leading by that Africa and the middle east through being A hub for massive developments and substantial changes.
Our services are distinguished and continually improving to meet the market changes as we are determined to provide an up-to-date standards.
Whether you are already in the field or a new joiner, you can speak with one of our consultants and we will go through your inquiries one by one.
Our Services

Need Consultation?
We provide expert advice to SMBs in the field of Agricultural exports industry. We help companies reach their desired destinations and walk them through the challenges. Our consultation comes in forms of studies, research and plans.
Contact US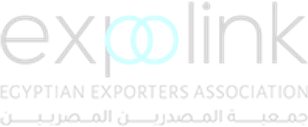 I want to express my gratitude to all your support and efforts exerted to accomplish our mutual goals and meet our clients expectations, you have been a good supporter with quick response and great passion to work. I learned a lot from you.

Nevine Hossam
Sector Director, Expolink

Mina is a true professional and an expert in sourcing, trading and partnerships. I found him to be a great partner and resource

Mustafa Shamseldin

Sector Senior VP & CMO, Pepsico – Africa, Middle East and South Asia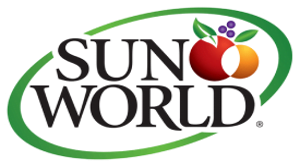 RejoicePro provided our company with support services in Egypt to assist us in establishing our production base. Services were delivered professionally and effectively and we would not hesitate to engage them again in similar or allied work.

Garth Swinburn
Vice President Licensing, Sunworld International

Since I got to know Mina in 2009 , he has been always a dedicated professional Export Manager and Expert in the fresh produce sector. He is always keen to serve his clients in the best possible way and make sure to reach target and KPIs. He has a wide sector competence and is popular among the industry stakeholders

Dalia Kabeel
Managing Partner & CEO, Konzept Egypt

A very straight person &clear, in our meetings he leaves no questions without answer...during our years of cooperation, we achieved good volume and still trying, good luck Mina!

Khaled Dawoud
Export Director, Capespan Egypt

I have known and worked with Mina for a number of years where he assist us with our close involvement with the Egyptian citrus industry. His approach and the way he operates RejoicePro is of a very professional and truly ethical nature. Over the years he became much more than just a business partner, but rather a friend. I can in all sincerity write this recommendation !

Robert Smit
CEO & Founder, Farm Direct Pty Ltd


Mina's greatest characteristics are his integrity and honesty. These are traits that are increasingly rare in a marketplace where profits and monetary gains have become more important than lasting, sustainable relationships.

Johan Malan
Investment & Brokerage, Wine Cellar

Never a boring coaching day with Mina. His coaching sessions included all aspects of operating a company from marketing your product, selling your product and ensuring customers satisfaction. His high level of professionalism led to a valued friendship that our company truly appreciates.

Nevine El Sharkawy
CMO & Founding Partner, JOE Trade